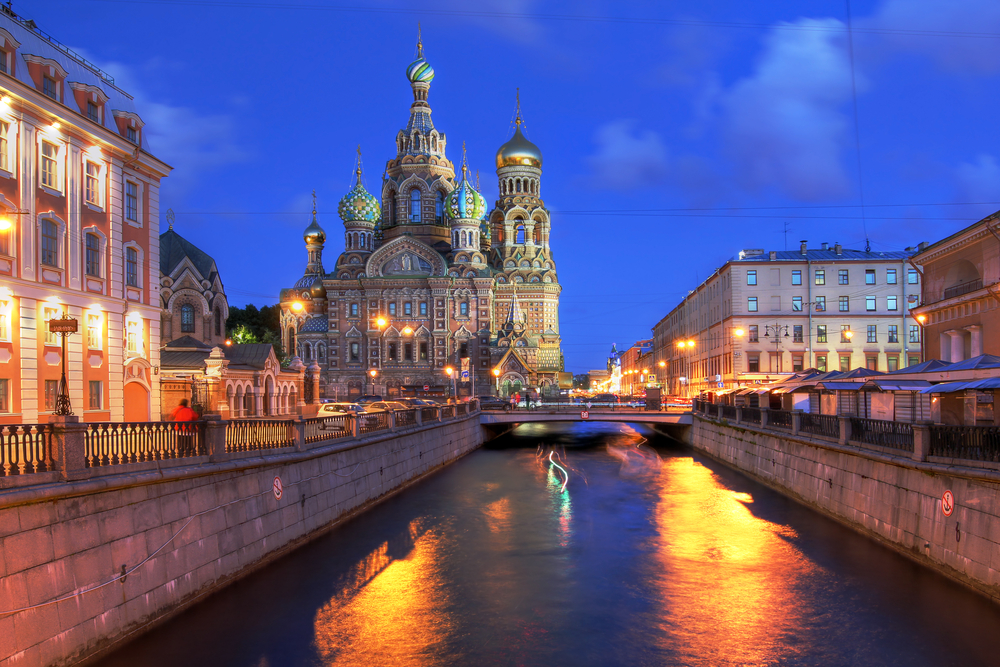 Key Stats
Russian Ruble
US$1= 68.11 (RUB)
Russia is a market of over 140 million people

The majority of the Russian population lives in big cities - Moscow and St. Petersburg are the two main federal cities

Russia is the largest retail market in the world - having surpassed Brazil, Mexico, Spain and Italy in recent years

Second-largest market in Europe, behind only France.

World's 8th largest economy (GDP).

6th largest by purchasing power parity (PPP).

Russia is a high-income country, with a highly educated and trained workforce and sophisticated, discerning consumers.
Primary Market Opportunities
-U.S. manufacturers and exporters should have more certain and predictable access to the Russian market, because of Russia's commitment not to raise tariffs on any products above the negotiated rates.
Some of the more significant export opportunities include:
· Aviation Equipment
· Agricultural Equipment
· Broadcast Equipment
· Building and Construction Equipment
· Cosmetics and Perfumery
· Electrical Power Generation and Transmission Equipment
· Forestry and Woodworking Equipment
· Hydropower Generation Equipment
· Machine Tools and Metal-Working Equipment
· Medical Equipment
· Mining Equipment
· Refinery Equipment
· Safety and Security Equipment
Agricultural Products
-Russia is a huge and growing market for imported agricultural products including U.S. products
-U.S. exports of live animals, hatching eggs, tree nuts, fresh fruits, seafood, and other consumer food products have soared to new records
-Russia is the world's largest importer of beef on a quantity basis
Consumer Good Sector
-A growing middle class and taste for western products has seen the consumer goods sector grow rapidly.
-Russia is the fastest growing market for food and drinks in Europe.
-Russia's food and drinks sector relies heavily upon imports.
-Consumer good market remains rather unsaturated and offers outstanding export opportunities.
Oil & Gas
-Russia is the second largest oil producing country in the world.
-It is the largest gas producer, with the largest known reserves.
-Russia will need to invest more than $1 trillion by 2030 to meet demand.
-Russia is also one of the most mineral rich countries in the world.
-Favorable market for the suppliers of mining equipment and machinery.
Manufacturing Technologies
-Russian heavy industry is in need of updating its manufacturing technologies and equipment.
-There are current demands for the following:
-Manufacturing technologies, advanced materials, machine-tools and tooling, spare parts, components for manufacturing and assembly across sectors - Aerospace, Automotive, Shipbuilding, Transport, and Power Engineering.
Infrastructure opportunities
-Russia is preparing to host a number of major sporting events, including the 27th Summer University Games in Kazan, Sochi 2014 Winter Olympics, IIHF World Hockey Championship in 2016 and the FIFA World Cup in 2018.
-These events offer major opportunities for US companies in architecture, construction, engineering, project management, event management and associated services.
Pharmaceutical Industry
-Russia is one of the world's top ten pharma markets (estimated market of approx. $18 billion).
-The Russian government announced ambitious plans to modernize the country's healthcare system and build a strong pharmaceutical industry.
-There are opportunities for US suppliers of innovative drugs and for US exporters of equipment for Good Manufacturing Practice (GMP) production.
Telecommunications Market
-Russian telecommunications market showed strong development in recent years and is expected to grow further.
-The development of 3G and 4G networks will bring new growth opportunities for the market.
-Future market development is triggered by the increase in internet and data transmission services as well as value added services.
Summary
The government's economy modernization and infrastructure development agenda, underpinned by 140 million consumer's appetite for quality services and goods produces a need for international expertise and products.