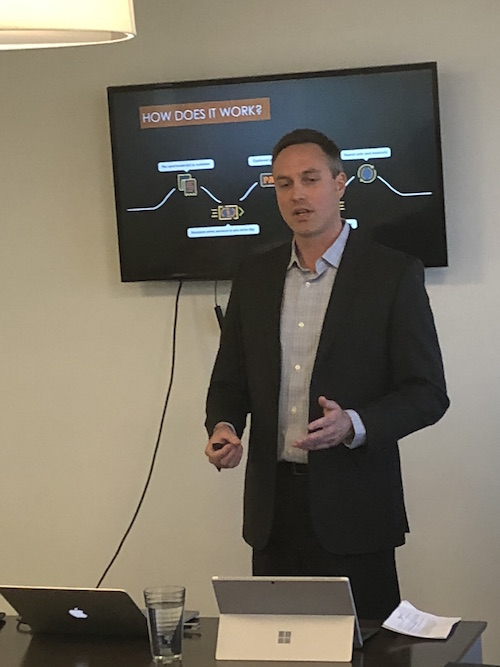 Global Chamber was joined by Scott Smith of Keystone Capital for a presentation on alternative financing methods. Mr. Smith discussed factoring, a financing strategy in which a business monetizes receivables to get needed funds. It works by companies selling receivable invoices to a factoring company at a discount. Mr. Smith explained the pros and cons of factoring, what businesses might benefit from factoring, and what industries Keystone Capital serves. Factoring is a great tool for companies with slow paying invoices or who wish to grow their businesses without traditional financing methods. For more information on Keystone Capital or factoring, please visit www.keystoneCaptialFunding.com.
About the Speaker
Scott Smith - Owner of Keystone Capital Funding, Scott formed this Denver based factoring company in 2009 and has provided over $100 million in working capital to business across the country since then. He is an active member of the Global Chamber, International Factoring Association, and Commercial Finance Association. Scott holds a Bachelor of Business Administration in Finance from Auburn University.
This event was hosted at the Global Chamber Office in Denver and virtually. For information on more webinar events and presentations like this one visit the Global Chamber Events Website.