Each year, Global Chamber Denver would like to recognize the accomplishments of its members and thank them for participating in and supporting the Chamber.
Business of the Year is presented to the business that has achieved growth and prominence in the Denver business community, demonstrated success in their business practices, and shows devotion to community engagement.
This years Business of the Year award is presented to CoBiz Financial.
CoBiz Financial is committed to serving the complete financial needs of successful businesses, business owners, professionals and high-net-worth individuals. They create thoughtful, integrated, comprehensive solutions tailored to each customer's needs, thereby freeing them to succeed personally and professionally.
Chamber Champion is presented to an individual or business that goes above and beyond to support the Chamber through sponsorship, event attendance, and truly embodying Global Chamber's goal of fostering cross-border trade and investment.
This years Chamber Champion award is presented to Frances Mickelson of Cornerstone Advisors.

Whether they are managing the growth and transfer of personal wealth, strategizing dynamic business solutions, or coaching people to achieve their previously unimagined bests, Cornerstone Advisors Uncommon Vigilance and hands-on personal approach are truly unlike anything anyone else delivers. Cornerstone Advisors excel in offering services for compensation planning, strategy execution, human capital development business improvement, and wealth transfer.
Entrepreneur of the Year is presented to the entrepreneur who has initiated economic growth, is active in community service and leadership, and demonstrates innovative efforts.
This years entrepreneur of the year award is presented to Pilar Camargo of Multilingual Services.
Mile High Multilingual Services is a Colorado-based professional company founded in 2004 with the mission of promoting and providing the best linguistic services. Mile High Multilingual Services main goal is to serve their communities by following high standards of professionalism, honesty, respect and dedication.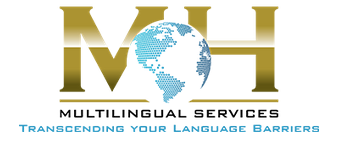 Public Service Award is presented to a government entity, non-profit, or association that has excelled in economic growth, community development, and has gone above and beyond in supporting Global Chamber's efforts to make Denver a global city.
This years Public Service award is presented to the City of Denver.
There's a unique energy and spirit that draws people to the Mile High City and it all begins here, at the City and County of Denver. Over 11,000 employees work together every day to make this a world-class city where everybody matters. They City of Denver prides itself on providing exceptional neighborhood, business, tourism, and government services.