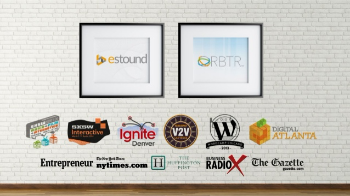 Marketing Automation is a holy grail for small/midsize businesses: it grants mystical — even miraculous — powers to the organization that can capture it... But the time and expense of implementing automation have made it elusive for most small business owners. But you've chosen wisely if you attend this webinar because we will show you that the holy grail of sales and marketing automation is within your grasp no matter how big or small your business is!
In this session we will:
Properly define marketing automation and its capabilities

Discuss how the "theories" of marketing automation can be applied practically in small organizations

Evaluate cost-effective tools for marketing automation

Help you properly budget to get started with automation

Demonstrate actual skills and techniques that can be applied in your business almost immediately
Speaker: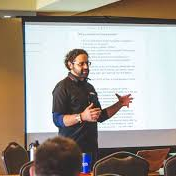 Erik Wolf - Founder of ORBTR. Erik loves efficiency. He can cook a 30 minute meal in just 16 minutes, and he can run a five minute mile faster than you can!
So with well over a quarter century of experience in website development and online marketing gathered over the last 20 years, Erik thought, "Why not make marketing more efficient too?" As founder of the Estound digital marketing agency and of ORBTR, the first marketing automation platform for WordPress, he is known as a trailblazer in the realm of small business sales and marketing automation. He has been featured by NYTimes.com, The Huffington Post, and the Colorado Springs Gazette among others, and has presented at SXSW, Ignite Denver, Digital Atlanta, WordCamp Chicago, and many other events not named for the cities they were held in.
Because he lives 30 hours for every 24 of mere mortals, Erik can also enjoy spending time with his two children, riding his bike, and working with local nonprofits.