Register Now!
Or paste this link in your browser's address bar: https://www.eventbrite.com/e/san-diego-global-investment-forum-registration-45749466887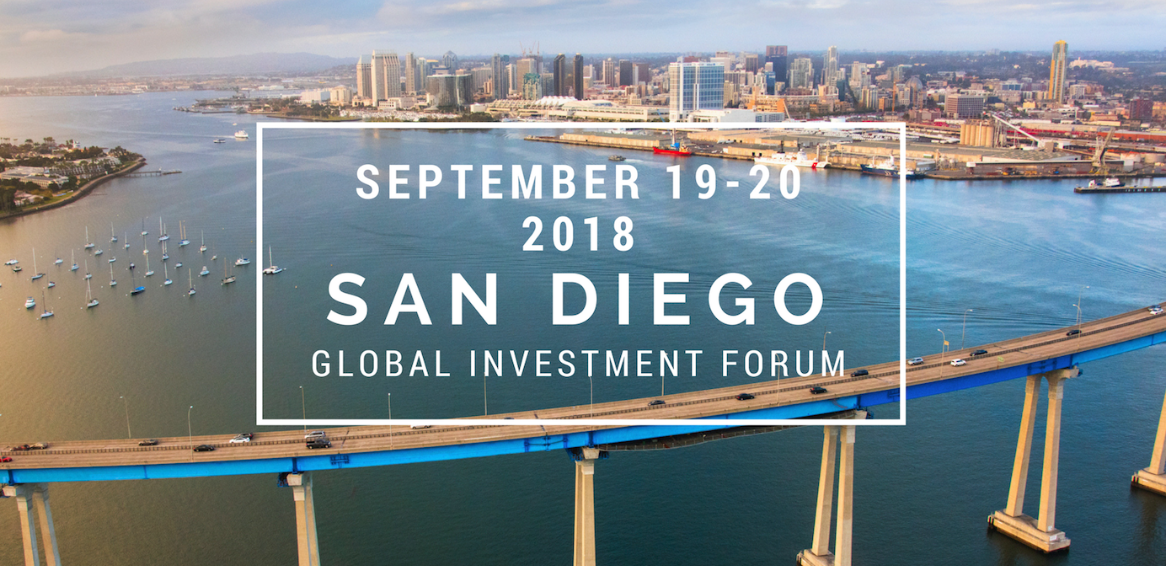 San Diego is the rising star in the Global business and investment market and the next three years are set to see the San Diego greater region top all the charts both domestically and internationally.
Join hundreds of professionals on 20 September 2018 for a one-of-a-kind conference to learn, network and make deals with the visionaries, developers, business owners, tech giants and investors who are taking San Diego to the next level globally and discover what opportunities lie ahead for you and your company.
If Southern California is on your radar as a place to invest and do business this is a must go event for you and your colleagues to discover how you can benefit from San Diego's rise in the global economy.
Global Chamber San Diego is a Silver Sponsor. Members receive 15% off. Use Code globalchamber15.
Sponsorship slots are also available. Please contact Matt Belcher at 619.354.2527 x703 (US) or at 1.619.798.6271 (Int'l).
Who should attend?
High / Ultra High Net Worth Individuals ( US & Non-US )

Bank / Pension / Insurance / Wealth Fund Managers

Commercial and Residential Lenders

Multinational Corporation Executives

EB-5, E-2 and L-1 Investment Visa Applicants

Family Office Investment Officers

Endowment / Mutual / Hedge Fund Representatives

1031 Exchange Brokers

Alternative Investment Managers

Those looking to network and build high-level relationships in San Diego